Today was a beautiful day! I am finally healed enough from surgery to run without pain. This morning I ran 3.6 miles with my new Sketcher's flex neon pink shoes as well as the original runners wrist wallet.
Pretty sweet if you ask me! Anyhoodles, the rest of today has been one of shopping and resting. The kids went to the premiere of Iron Man 3 last night and did not get home until 11:30...we did not get enough sleep and needless to say

everyone is tired today.
Hope you have a wonderful weekend! Now go over and link up at Fitness Friday

and share the love.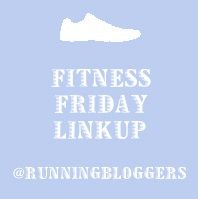 Godspeed...this comes from the Middle English expression "God spede (you)", a wish for success and fortune for one setting out on an enterprise, voyage, adventure, or travels. It may also mean good luck.
"Limitations only exist if you let them"
© 2013 Shannon M. King. This publication is the exclusive property of Shannon M. King and is protected under the US Copyright Act of 1976 and all other applicable international, federal, state and local laws. The contents of this post/story may not be reproduced as a whole or in part, by any means whatsoever, without consent of the author, Shannon M. King. All rights reserved.