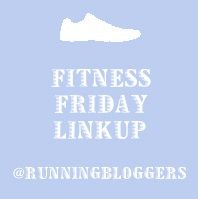 Hey all you runners and or fitness fanatics...it's Fitness Friday Linkup...Go on over to Running Bloggers and add in your link to participate!
I'm continuing to wo

rk

out at the gym with my hubby and kids and have seen definite improvement in my hubby's shape and cardio health. I am so proud of him for going to work out every day even when he is tired...he is so motivated to get the weight off and get healthier. We are closer as a family as a result of our YMCA escapades. That being said I just want to say something about the events that happe

ned earlier this week in Boston.
Th

e bombing at the Boston Marathon

has brought a heaviness to my runner's heart

.

Y

et

,

I have seen such an outpouring of love and hope from the community of runners and non-

runners

, it is AMAZING.

All over the blogosphere I have witnessed courage, strength, prayers and hope going out to all of Boston and it warms my heart.
We will forever remember the events of April 15, 2013 as a terrible and senseless tragedy..but we will also remember the extravagant outpouring of support, love, hope and unity of the n

ation.
We will not go quietly into the night, we will rise up as one in Unity and say to those responsible...Whatever you had hoped to accomplish was overshadowed by how everyone

...

the hero's

,

supporters, and

the entire nation

responded to this tragedy.
Godspeed...this comes from the Middle English expression "God spede (you)", a wish for success and fortune for one setting out on an enterprise, voyage, adventure, or travels. It may also mean good luck.
"Limitations only exist if you let them"
© 2013 Shannon M. King. This publication is the exclusive property of Shannon M. King and is protected under the US Copyright Act of 1976 and all other applicable international, federal, state and local laws. The contents of this post/story may not be reproduced as a whole or in part, by any means whatsoever, without consent of the author, Shannon M. King. All rights reserved.